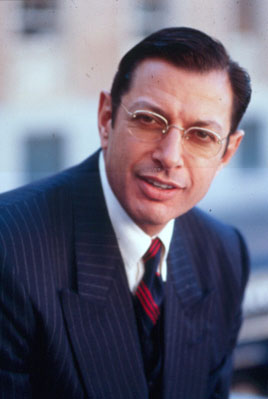 One of the Hollywood Ten
I haven't seen this movie but it was released in 2001 on the premium cable channel Starz. It is the true story of blacklisted Hollywood director Herbert J. Biberman (played by Jeff), who was jailed during the McCarthy era for refusing to answer Congressional questions. After Biberman served his six-month prison sentence, he went on to direct the historic docudrama "Salt of the Earth" (USA/1956), about striking New Mexican miners.

The bigger photo is Jeff as Herbert J. Biberman. The smaller is an actual photo of Herbert J. Biberman. I think there is a striking similarity.